Pick-a-Smile allows you to ask your customers, presentation audience, event goers, and more one simple question to gather valuable feedback… for free!
Ask simple questions to your customers
Customers can answer your question with one easy tap, helping to increase the number of responses and data that you receive.
See detailed results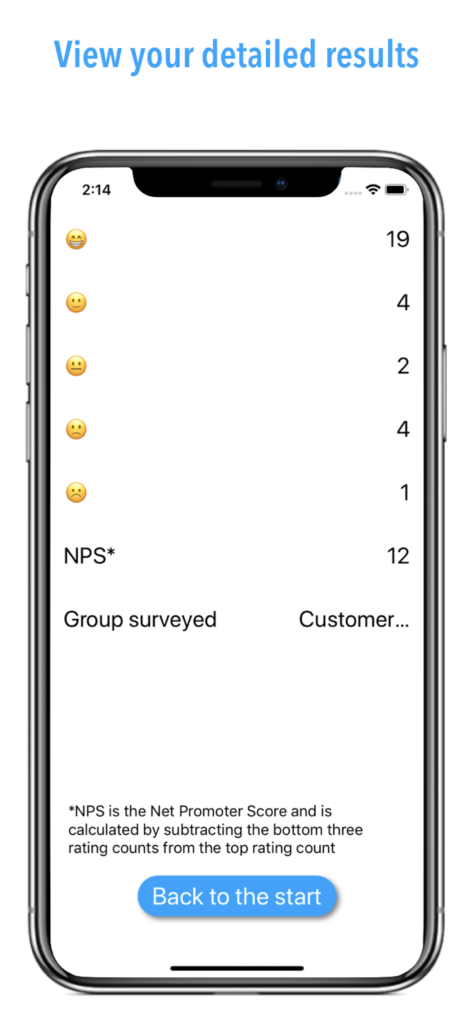 Pick-a-Smile shows you detailed results when you close your survey, including a Net Promoter Score to help identify the satisfaction of your customers.
Revisit past results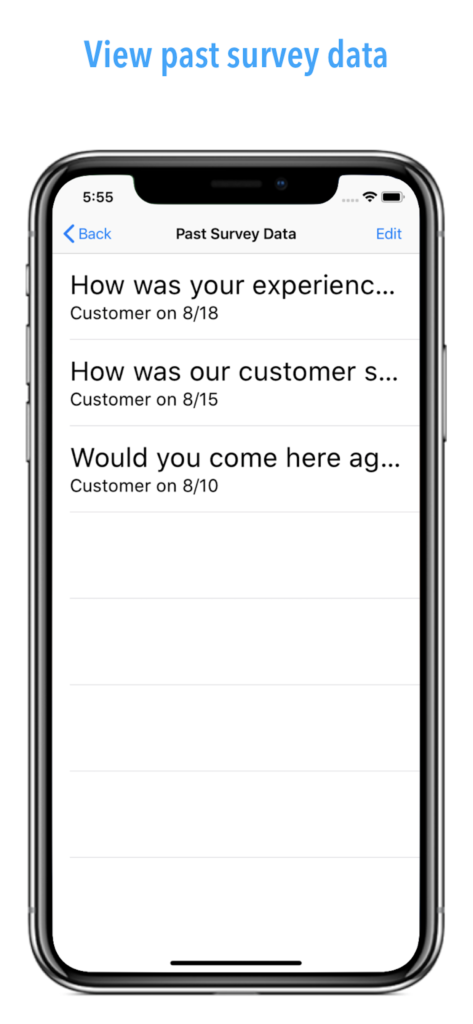 Take a look back at past results to see your data and see how you've improved over time
Have any ideas for how we can improve the app?
We're open to suggestions, just feel free to let us know how we can improve via the form below!